News from the Park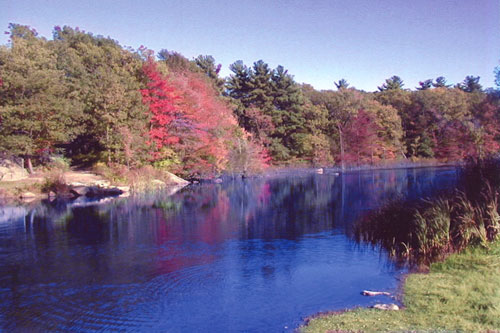 Sign up Below!
PLANT SALE SCHEDULED FOR MAY 9TH HAS BEEN CANCELLED: The "Friends of Pond Meadow" have cancelled the annual "Plant Sale" scheduled for May 9th, 2020 due to coronavirus. They apologize for any inconvenience and they hope to be back next spring.

SUMMER NATURE PROGRAM 2020 UPDATE – 4/27/2020
Due to coronavirus situation, the registration for this year's Summer Nature Program has been indefinitely postponed. Factors including if coronavirus threat will extend into summer and also how the school year is affected will determine if we can run the program this summer. We will do our best to have the program and will let you know as soon as possible. Please check back for updates.
Welcome to Pond Meadow Park, a 320 acre conservation and passive recreation area spanning the Towns of Weymouth and Braintree, Massachusetts. The park offers a wide variety of habitats, including meadows, woodlands and marshes, Smelt Brook and its tributaries, and a 20 acre pond and dam that provide flood control to protect the Weymouth Landing area. The park also provides several miles of walking trails, including a two-mile paved bike path. Activities in the park include hiking, bird watching, cross-country skiing, biking, and snow-shoeing. Located between Summer Street in Weymouth and Liberty Street in Braintree, the park is open year round.